#FridaysForFuture: Environmental protection through decadence
Categories
Success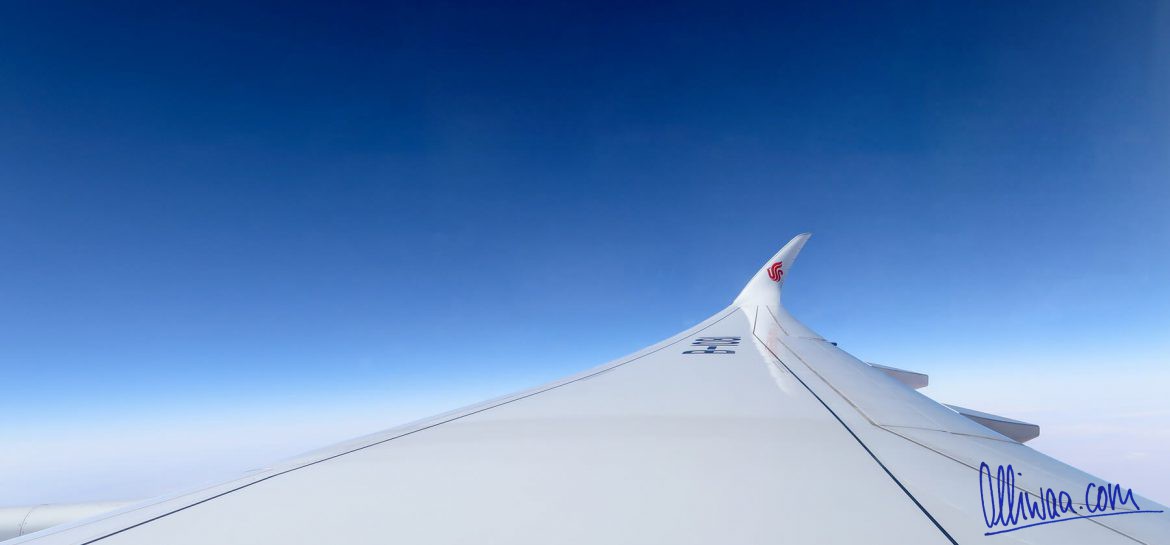 With a simple trick, you can live like a millionaire AND protect nature.
Deutsche Version siehe hier / German version see here
You do not have to be a millionaire. It's enough if you live like one. It gets even better if it means active environmental protection at the same time.
There is a formula with which exactly this feat is possible. And it's so ridiculously simple that it's also easy to remember and apply.
That's not all yet…
The trick is fun and sexy!
Imagine…
You begin your flight journey – bypassing long queues – in the lounge. Great food, a comfy sofa. Your A350 shines in the evening sun, the anticipation rises with every sip of champagne. Then you take your seat in Premium Economy or Business Class. Sooo much legroom, you feel like a Royal. A 5* hotel waits at your destination.
You and your family sit at the dining table, a noble piece of meat in-front each one of you. Really expensive, organic and best quality. Next to it feudal wine.
You and your darling enjoy a first-class train ride into a deluxe wellness weekend.
At the sight of your blue professional drilling machine you feel like a kid at Christmas. Its quality is breathtaking and you know: not only will it go through the wall as if it were butter, but also through generations to come. Your great-grandchildren will pass it on to their offsprings.
The luxury shirt fits perfectly. You feel great in it and it will last many years. That's VIP style!
What should you do?
Today you fly somewhere each year, crammed into Cattle class like livestock. Your vacation is good but it ain't great. Main goal was to get away as cheaply as possible. Effendi! From now on you only travel every second year. And since you spent no money on mediocrity in the first year, your budget has doubled in the next. Now you treat yourself to a real cracker. Your share of CO2 has just halved, while luxury doubled! Thinking a little further: 2-3 years more for a private jet …?
Meat: why not replace the daily cheap plunder from the discounter with something really awesome once a week? From the butcher and organic. Your health will be grateful, as well as mother earth. Less factory farming, less methane, less antibiotics. Great food for that!
Instead of spending your hard-earned money on nonsense, which only fills the shack and usually breaks quickly, save some cash. As a reward, buy yourself and your sweetheart a first-class train ticket and enjoy life to the max – past sheet metal avalanches and traffic jams …!
Do you remember that hedge trimmer? It was such a bargain. Just a pity it gave up the ghost after one year and you had to buy a new one. If only you had waited and saved a bit for a luxury model. It's more expensive, but lasts long. Nature is happy with less production, less waste and you have more joy, too. Quality remains when the price is long forgotten!
Your clothes: must it constantly be something new? Instead of buying two average shirts, consider purchasing one that is truly great. One that was produced under fair conditions and lasts long.
With the crowbar
#FridaysForFuture doesn't work. It lacks an attractive counter model to the conveniences created by generations of women and men through hard work. Only prohibitions, sacrifice and the prospect of – nothing.
Dogmatism can only be enforced with force. And it WILL call opposing forces on the plan. That's garbage to be avoided, right?
Let's get real, a total change of direction and abandonment of all CO2-producing luxury is unrealistic. Nobody listens to moral apostles. You can go to any shopping street and ask people if they care about climate change. Everyone will nod. But if you ask them what that means in concrete terms and what everyday-relevance it has to them, 95% will shrug their shoulders. It doesn't have any!
If this statement was wrong, freeways would be empty by now and air traffic had collapsed. The opposite is the case.
The Trick
Now, imagine this: your contribution to environmental protection reaps huge rewards for you. It's cool, comfortable and sexy to do something!
Then – and only then – is there a chance that you and many others will be willing to really act, rather than just hoping for politics.
The path I propose to you is one of many. Some of the other ways are yet to be discovered or invented. This one requires some temporary sacrifice, but it also increases value through rarity.
Unforgettable memories, better health and environmental protection – does that sound attractive? Then my friend, are you now ready for the secret.
The trick goes like this:
LESS BUT BETTER.
2019, Oliver Schömburg (Olliwaa)
P.s.: You might also want to know what is success?